Welcome to Granite Dental
March 17, 2020
At Granite Dental, the health and safety of our patients is our top priority. By order of the Governor and the Washington State Department of Health, Granite Dental is indefinitely closed in support of efforts to control the COVID-19 pandemic. We currently are under orders to only treat patients with pain or infection that would require them to be seen at a "hospital" or "emergency department".
Governor Inslee is expected to provide future guidance on his timeline for the moratorium on dental care in Washington State. As it comes out, we will comunicate with all of our patients at Granite Dental via email and by updating our voicemail.
If you are a patient of record at Granite Dental and you have pain or infection, please contact us via email or phone and we will return your call and make arrangements to provide you emergent care. For any other dental question please call us and we will provide any guidance we can, but we are currently limited to pain or infection for scheduling appointments. We are so sorry that this may negatively impact your dental health, and we will do all we can once the ban is lifted to quickly restore you to the health you desire and deserve.
-Dr. David Keller & the Whole Granite Dental Team
360-693-2577 appointments@granitedental.com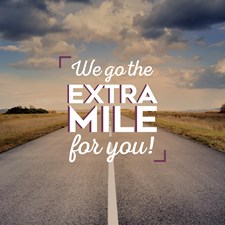 _______________________________________________________________
At Granite Dental, David A. Keller, DDS and staff offer full spectrum dental care to residents of Vancouver, Salmon Creek, Hazel Dell and surrounding southwest Washington and Oregon cities. We have many long-term patients, and families, who rely on us for all their dental care needs. We would like for you to become a regular patient, too.
Our friendly, welcoming staff strives to offer a warm and comfortable environment in which we emphasize preventive dental care, knowing that en educated patient will need less intensive dental procedures in the future. We are always available to answer your questions and put you at ease.
To schedule a complimentary consultation, please contact us today. We look forward to meeting you and being your dental care partner.
Dr. Keller is on TV!
You can find him on The Wellness Hour with Randy Alvarez on the CW Network.
You can also view it here.